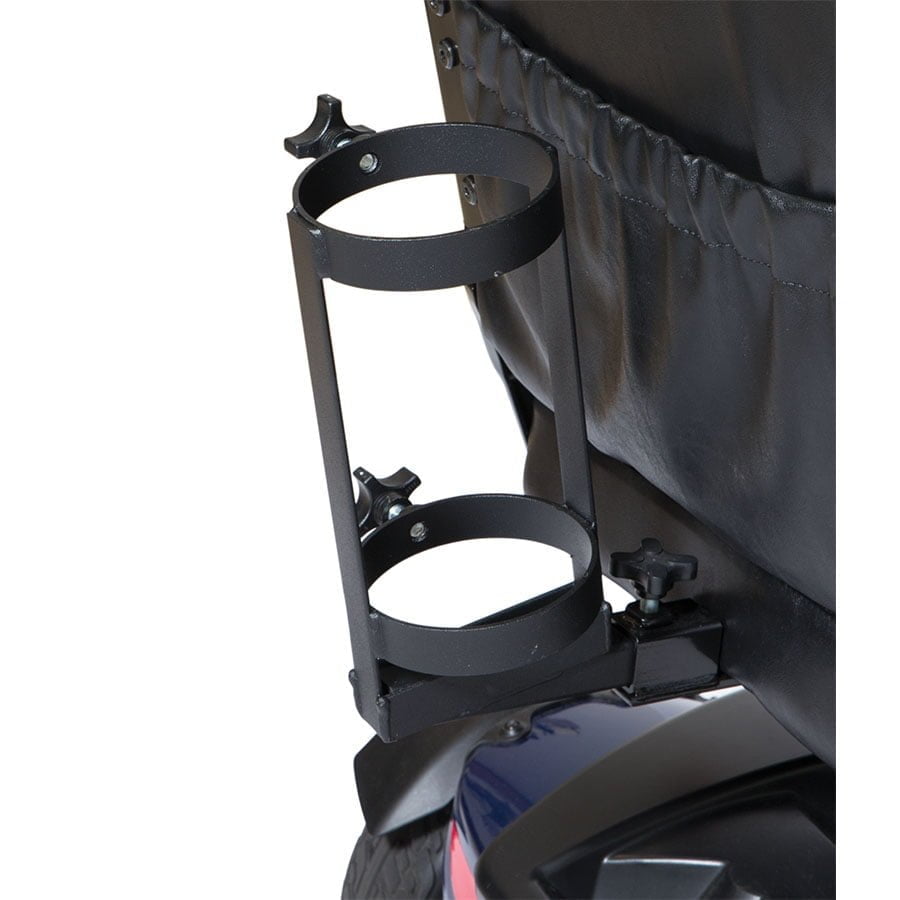 Oxygen holder
Your Pride mobility scooter has completely changed your life! You have gained newfound independence and freedom. If you rely on oxygen, however, you may think that you are limited on where you can go.
The Pride Mobility oxygen tank holder is a great way to transport your oxygen on the go. Compatible with most Pride scooters, this accessory is simple to attach and easy to remove. Having the ability to take your oxygen with you on the go keeps you happy, healthy and mobile.
Overview
Download our
product brochure
Download our product brochure here to get an overview of our product range!