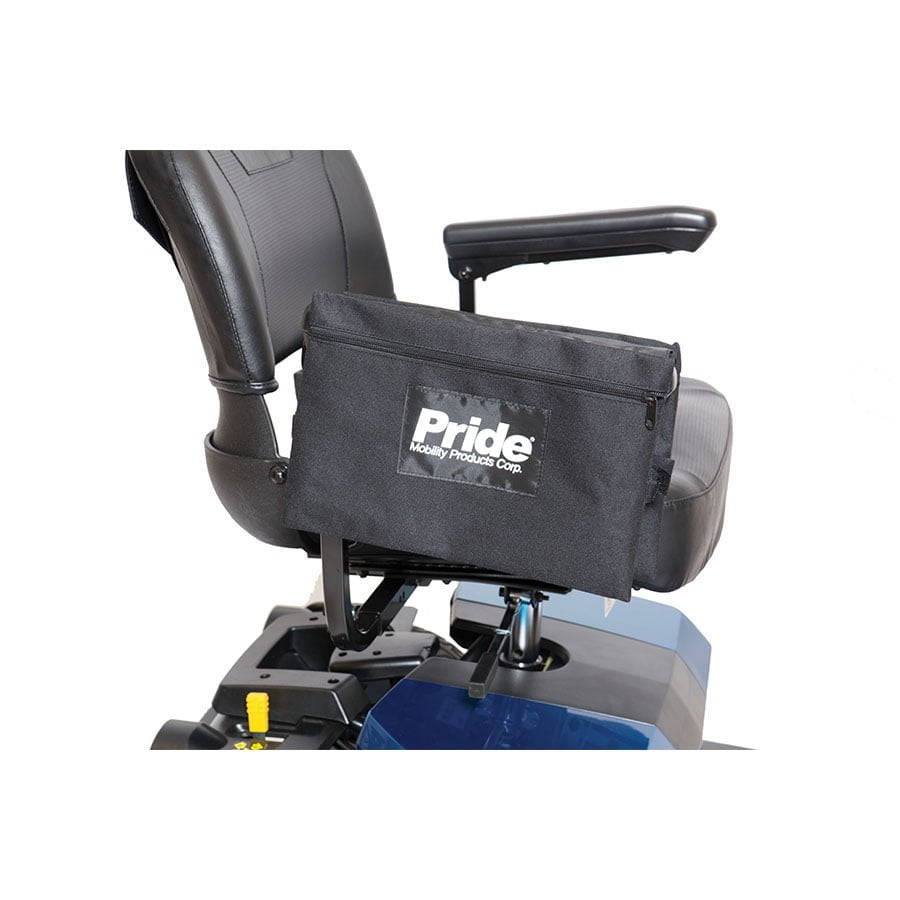 Saddlebag
The dual saddlebag is extremely versatile, featuring a sleeve design that lets you slide it onto the armrest of your mobility scooter. Choose the left or right armrest, whichever is more convenient for you to reach! Once the saddlebag is placed on your armrest, you can easily adjust it with the Velcro straps. The Pride scooter saddle bag features a zippered pouch on both sides, providing maximum storage that is always at your fingertips. Like all Pride Mobility scooter accessories, this scooter saddle bag is made from Neoprene material and is extremely durable. It is available in small or large, so you can choose the right size for your storage needs.
Approximate Dimensions
Small: 241 mm wide x 133 mm high x 127 mm deep
Large: 298 mm wide x 203 mm high x 178 mm deep
Overview
Download our
product brochure
Download our product brochure here to get an overview of our product range!