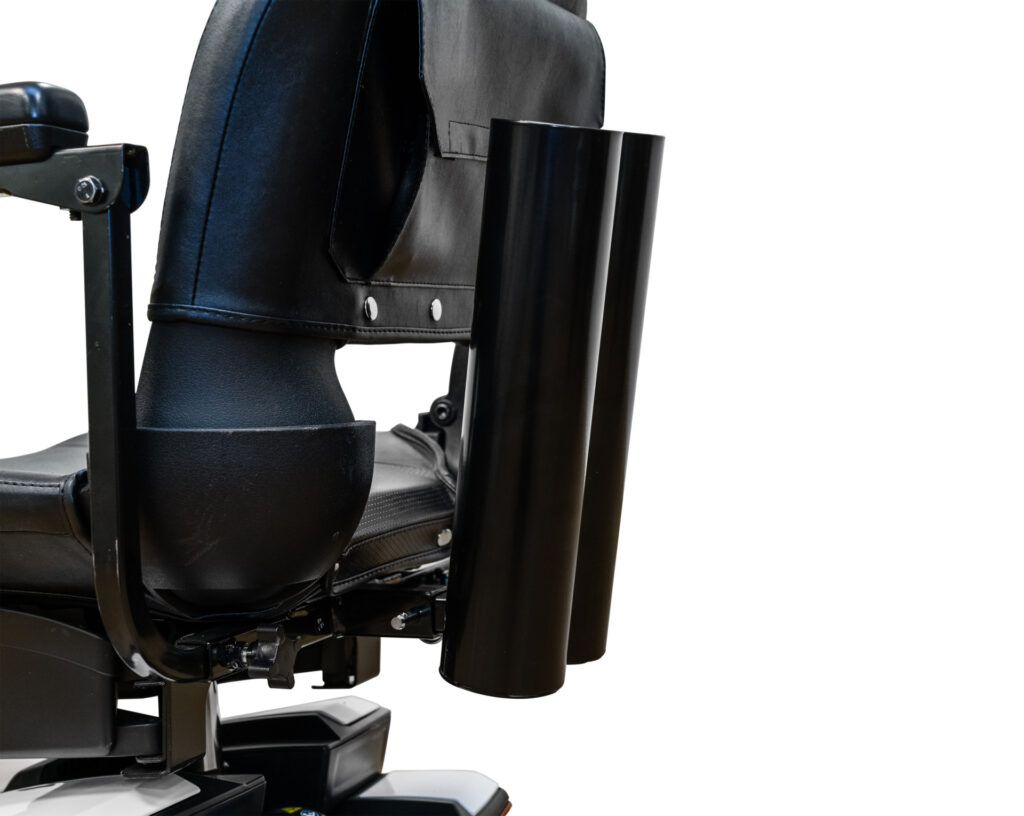 Walker holder
Take your walker with you, wherever you go, with the Pride Mobility scooter walker holder. This durable accessory is a great option for securing and transporting your ambulatory aid on your Pride scooter. It holds either a standard or rolling walker, with a weight capacity of 6,8 kg. When you purchase the scooter walker holder, you'll also need to buy the universal accessory bar and attach it to the back of your Pride scooter. All necessary hardware is included.
The walker holder for scooter users is compatible with most Pride electric scooters, from the Victory® LX Sport mobility scooter to the Revo® 2.0 portable scooter.
Overview
Download our
product brochure
Download our product brochure here to get an overview of our product range!