Ready to go
Lithium batteries, ready to travel
Thinking about traveling in the future but worry that you can't bring your power chair or mobility scooter battery on the flight? We have the perfect solution for you! Get a lithium battery for your Go Go Endurance, Quest, Jazzy Evo 613 or one of the foldable power chairs of our i-Go range.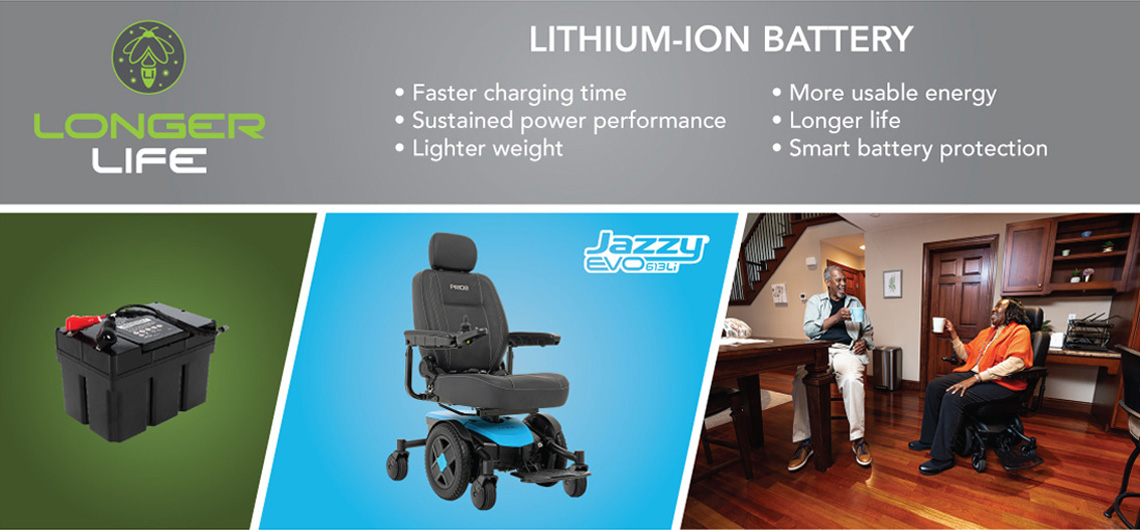 A lot of airlines allow you to bring lithium batteries up to 300Wh or less on the plane. The batteries can be checked or brought as a carry-on. A maximum of one spare battery not exceeding 300 Wh or two spares not exceeding 160 Wh each may be carried on.
If the battery stays on the unit, it must be protected against other baggage, or other cargo. Suppose the mobility device does not provide adequate protection. In that case, the battery must be removed, battery terminals covered, and the battery must be taken on as carry-on baggage.