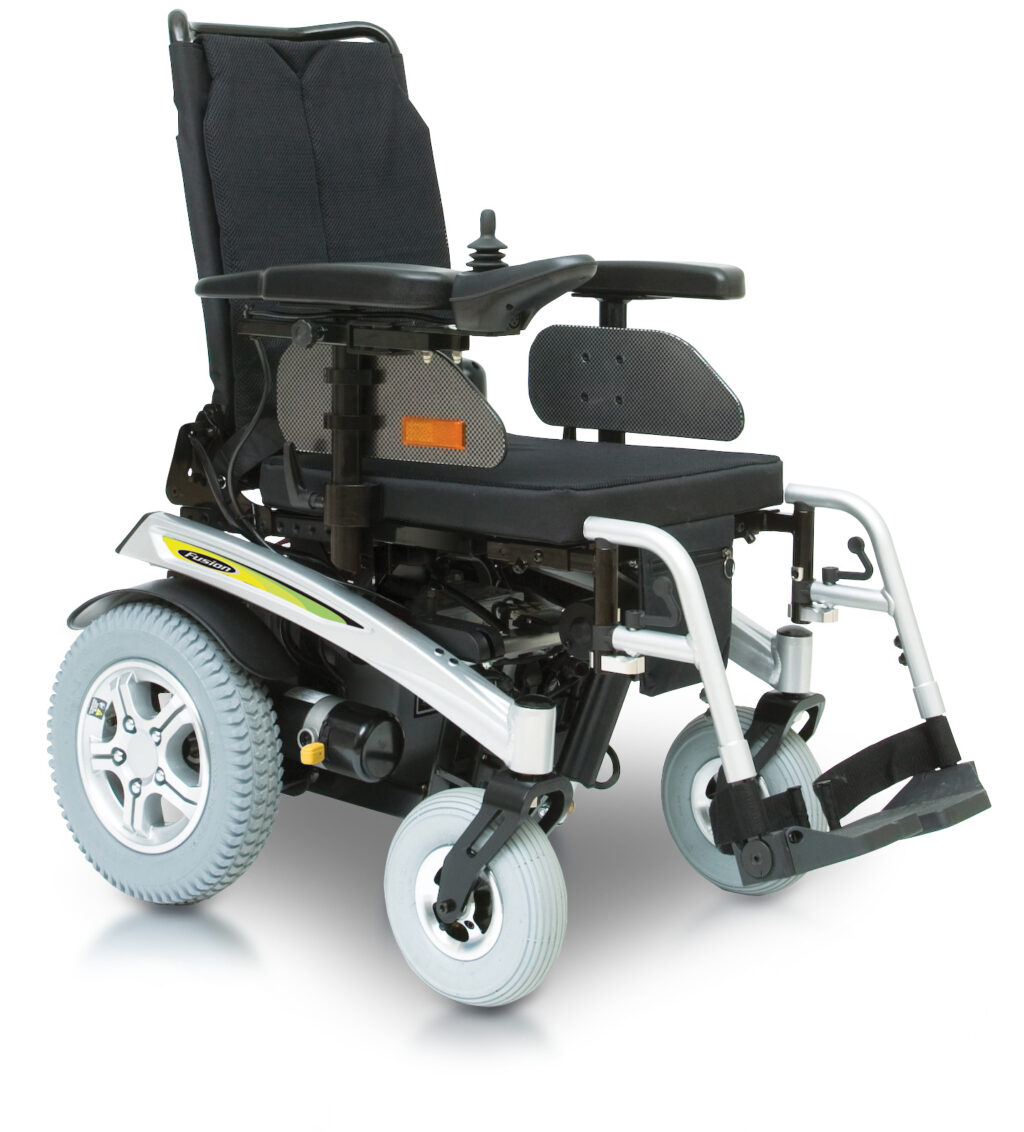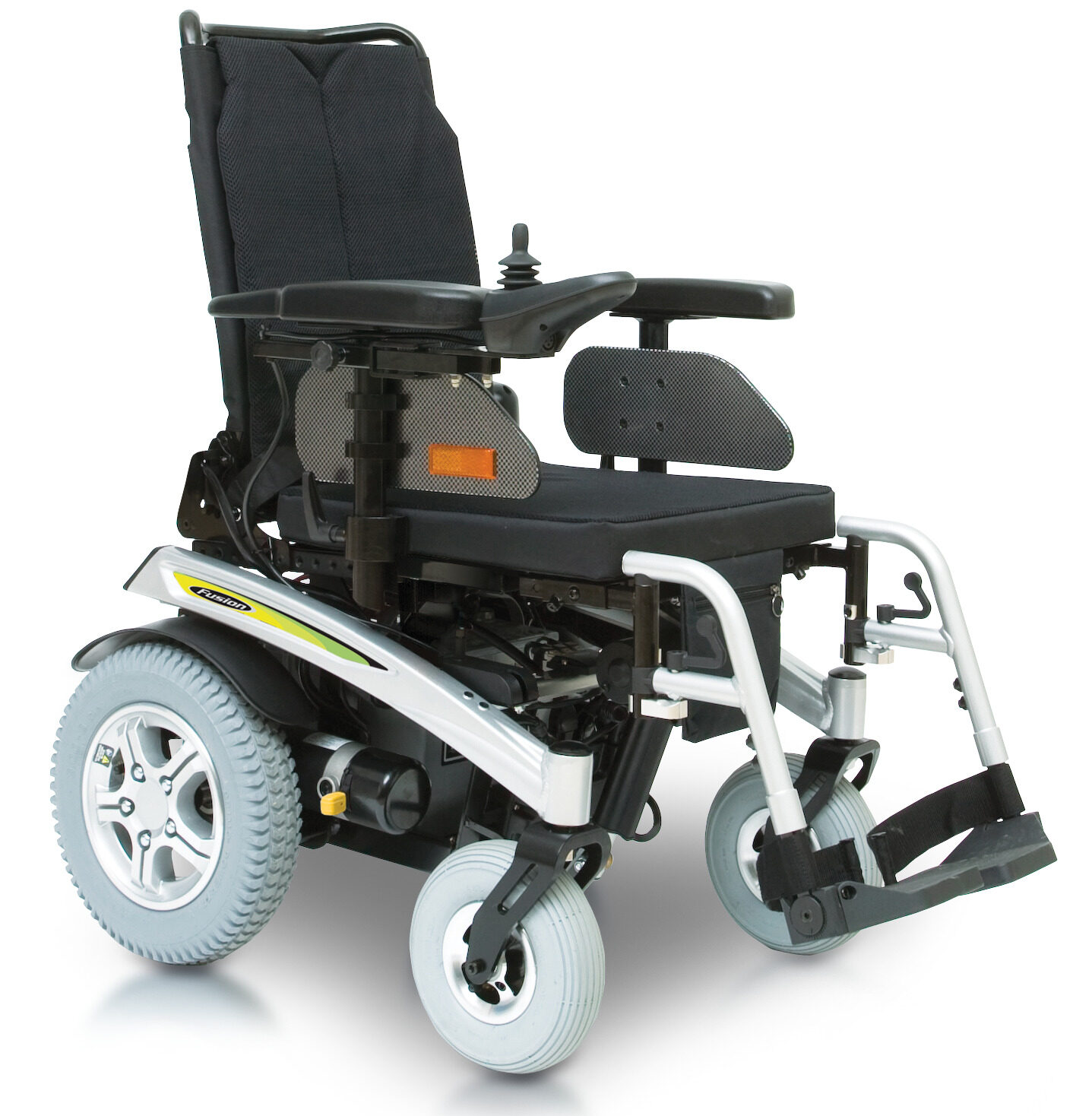 Fusion
Range up to 25 km
Up to 6,4 km/h
74 kg
MDR Class I (2017/745/EU) Medical Device
Rear-wheel drive with high functionality
The Fusion rear-wheel drive power chair delivers aggressive, terrain-gripping torque and is available with an optional top speed of up to 10 km/h. The innovative, compact design of the Fusion makes it highly manoeuvrable in tight spaces without sacrificing traditional rear-wheel-drive performance.
Specifications
Weight capacity
136 kg
Maximum speed
Up to 10 km/h
Per Charge Range
25 km
Ground clearance
114 mm
Overall length
890 mm
Overall width
635 mm
Turning radius
533 mm
Standard controls
PG VR2 controller
Total weight (without batteries)
73,9 kg
Seating
Tension-adjustable, sling back plus solid seat pan
Drive wheels
14" pneumatic
Castor wheels
9" pneumatic
Drive train
Rear-wheel drive
Batteries
Two 12-volt, deep cycle
Size: 2x 50 AH
Battery weight (each)
17 kg
Brakes
Intelligent braking, electromagnetic regenerative, disc park brake
Overview
Download our
product brochure
Download our product brochure here to get an overview of our product range!
Features
Narrow 635 mm width and compact 890 mm length
Outstanding tight space maneuverability
Maximum speed up to 10 km/h
High-performance, high-efficiency motor package
Uniquely designed seating system is integrated with the base
Emark lighting package standard
Swing-away joystick