Helpful tips
Traveling with Your Mobility Product
Summer is nearly here and it's time to travel! Don't let limited mobility keep you at home. Many scooters and power chairs are designed to be portable. Discover how you can make your next vacation unforgettable with these Pride products.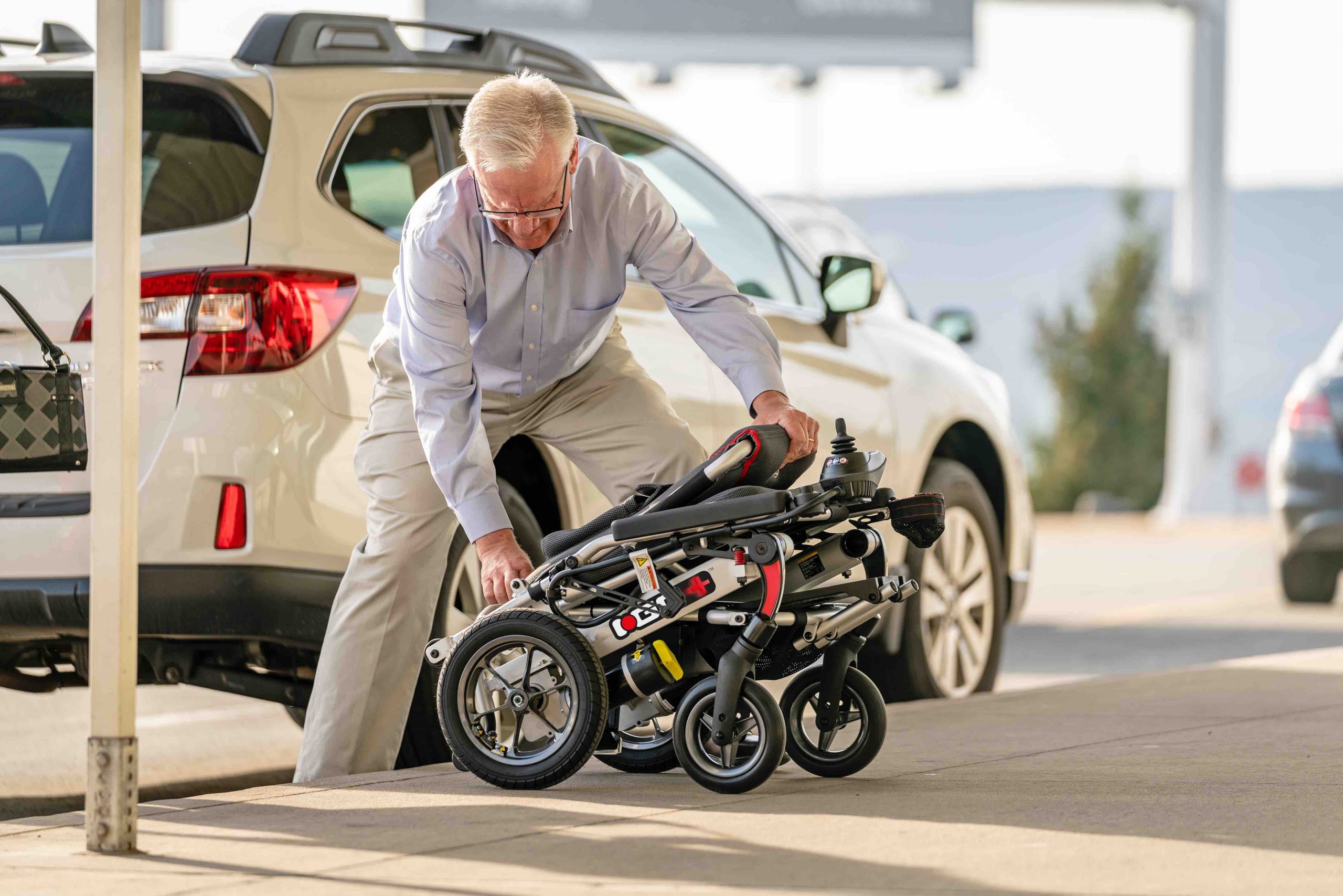 Flying High
With a portable mobility product, flying to your exotic beach destination is a breeze. Although it's always a good idea to check with your airline beforehand about bringing your mobility product aboard, the i-Go® is great for flying! Equipped with a large footplate and specialty foam seating, sit comfortably in the i-Go® while you wait for your flight. This compact power chair is lightweight and folds easily for compact storage when you are ready to board. Plus, this motorized wheelchair features a back-seat pocket and under-seat mesh bag for ample storage, perfect for keeping your plane tickets and passport close at hand. When flying, portability is key! Simply fold and travel with the i-Go®.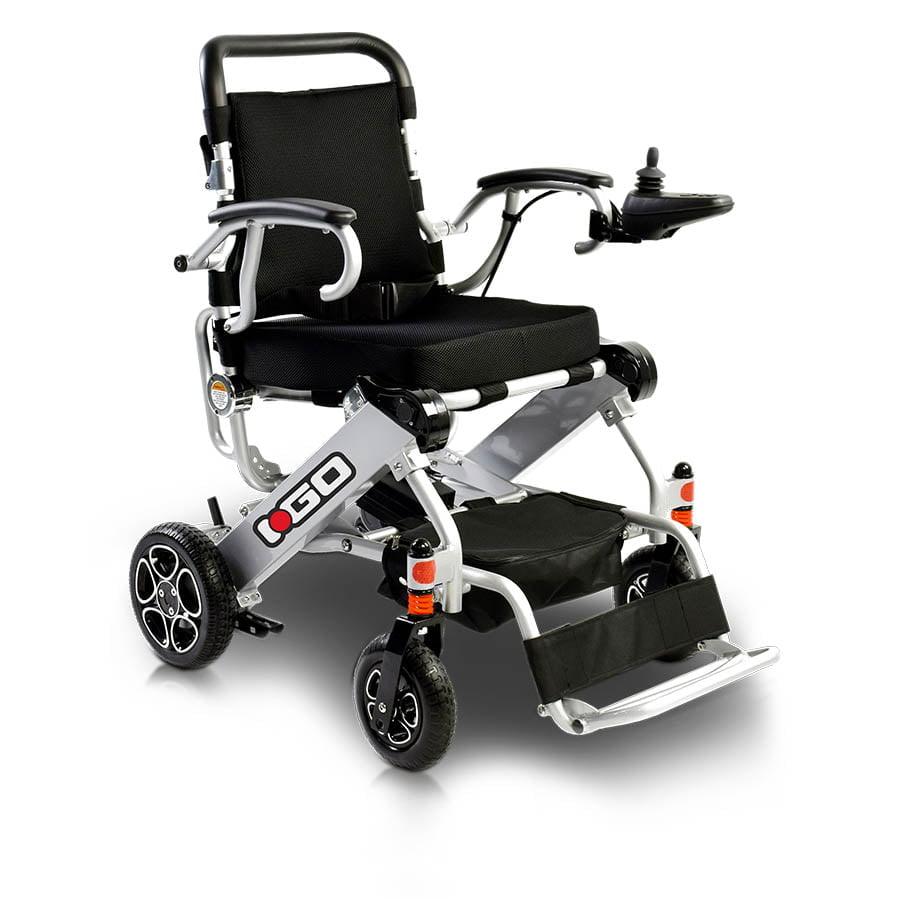 i-Go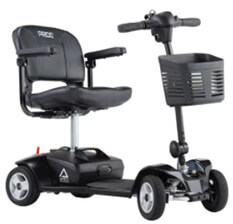 Revo 2.0
Riding the Rails
A train trip across the country is the adventure of a lifetime, but there isn't much space aboard a train to bring your luxury scooter along. The Revo™ 2.0 is the answer! Equipped with feather-touch disassembly, the Revo 2.0 a great travel companion, and offers the rugged dependability of a mid-size scooter with the convenience of Pride's travel mobility line. Feather-touch disassembly lets you dismantle the Revo 2.0 during transit. When you're ready to stop and explore, this rugged scooter offers CTS Suspension for a smooth ride over varied terrain. When you need to power up, easily charge the batteries on or off the scooter, and the built-in USB charging port in the tiller powers your cell phone while on the go. The Revo 2.0 is our most impressive mid-size scooter ever!
Hitting the Road
Ready to tour the world? The Go Chair® is number one for portability, so it's easy to take with you! Feather-touch disassembly allows you to quickly disassemble the Go Chair motorized wheelchair into five lightweight pieces with a single hand. When you're ready to stop driving and see the sights, enjoy the Go Chair's comfortable five-point swivel seat and large footplate as you maneuver through historical buildings and quaint little shops. Convenient dual storage bins keep your personal items close at hand. It's time to get out there with the Go Chair!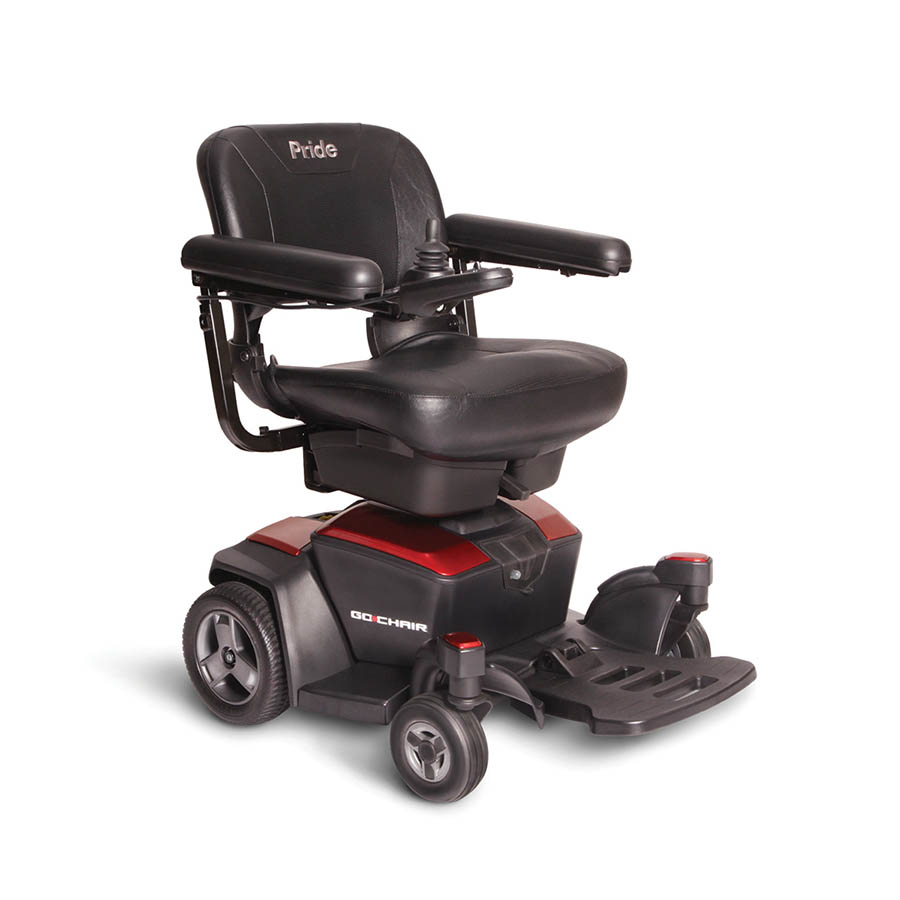 Go Chair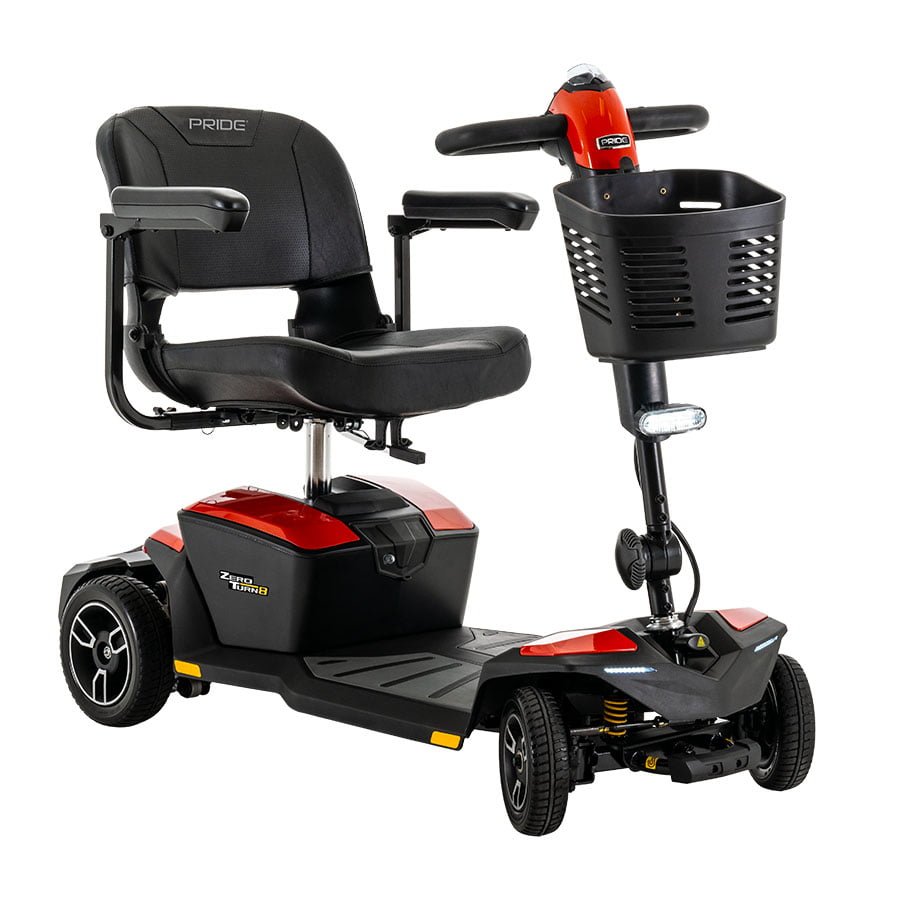 Zero Turn 8
Cruising the Seas
Take to the high seas and enjoy a luxury cruise. The ship itself is an adventure, so explore every inch of the cruise ship with the Zero Turn 8. Patented iTurn Technology™ lets you maneuver small spaces with a 38" turning radius. Drive along the top deck with the wrap-around delta tiller and watch the waves, or explore the shops down below. Navigate the tight hallways and maneuver around in the elevator as you move from one deck to another. The USB charging port built into the tiller powers your cell phone while on the go and bright LED lighting enhances visibility for evening activities. Plus, feather-touch disassembly makes the Zero Turn 8 extremely portable. Experience 4-wheel stability with 3-wheel maneuverability!