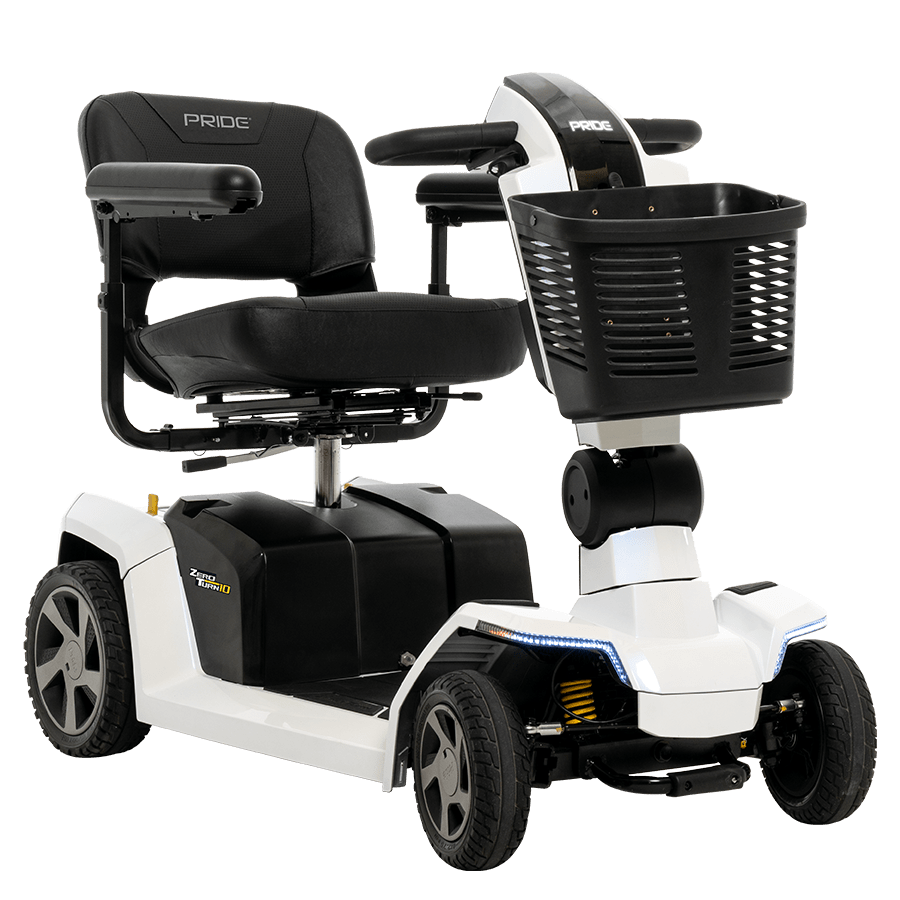 Zero Turn 10
Range up to 42,5 km
Up to 10 km/h
72 kg
MDR Class I (2017/745/EU) Medical Device
Refinement meets innovation
With contemporary styling and cutting-edge technology, the Zero Turn 10 is the perfect combination of aggressive performance and maneuverability. Powerful dual motors and two-wheel drive offer aggressive traction, easily tackling rugged terrain on trails. When you're done spending time outdoors, the Zero Turn 10 transitions seamlessly indoors. Maneuver smoothly through halls and doorways with our exclusive iTurn Technology!
Specifications
Weight capacity
181 kg
Maximum speed
Up to 11,6 km/h
Ground clearance
51 mm
Turning radius
1092 mm
Length
1575 mm
Width
613 mm
Tires
Front: 9" solid
Rear: 10,75" solid
Range per charge
Up to 29 km at 181 kg
Up to 38,7 km at 91 kg
Total weight without batteries
82,5 kg
Standard seating
Type: Molded Plastic
Weight: 13,5 kg
Material: Vinyl
Width: 462 mm
Depth: 410 mm
Drive System
24-volt DC motor, rear-wheel drive, two-motor
Batteries
Quantity: 2
Type: Sealed lead-acid, deep cycle
Size: 40 Ah
Weight batteries
13,75 kg
Battery Charger
3.5 Amp, off-board
Overview
Download our
product brochure
Download our product brochure here to get an overview of our product range!
Features
Three-speed control lets you adjust your speed when moving from indoor to outdoor driving
Delta tiller with wraparound handles
Easy access tiller-mounted charger port
USB charger built into the tiller for convenient charging of smart phones and portable devices
Integrated storage/cup holder in the tiller
XLR charging port on tiller
Standard front basket